Bossier City Senior Living Options
Savannah Grand of Bossier City senior living community is licensed for 60 residents for assisted living services. We strive ourselves to provide a full and vibrant activity options while offering a warm and comfortable feel throughout. Savannah Grand offers affordable Assisted Living while delivering individualized services to all residents.
Located on campus at Savannah Grand of Bossier City assisted residence we also offer The Cottage which is a secured memory support neighborhood. Savannah Grand of Bossier City and The Cottage provide a full spectrum of services, care and activities for all residents. At Savannah Grand of Bossier City, hospitality is the primary focus of all employees. Team members, many of which have been with the community for numerous years, cater to each resident's personal needs making gracious service a way of life.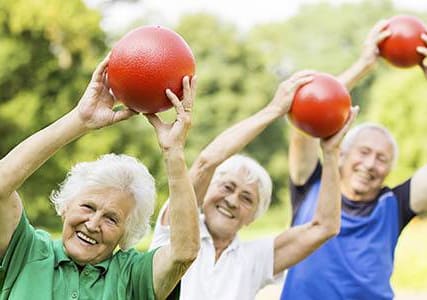 Savannah Grand of Bossier City
Find out more about our senior living care levels below:
Testimonials
Great resident interaction.

- Vickie Lucas
My mother has been a resident at Savannah for the last 5 years. She is 96 years old and she loves her "new" home away from home! The love and care that all the staff have given her during the last 5 years has been great! We, her family, are so grateful for the proactive care that the staff have given to all the residents during the COVID-19 pandemic. We will recommend this facility to anyone!

- David Sanders
My mother has been at Savannah for almost 5 years. We are very satisfied with the competent care that has been given to her. She is 96 years old and all of the staff treat her with kindness and are so gentle with her little fragile body! The residents and staff have become her second family! We would recommend this facility to anyone!

- David Sanders
June and her team are so loving and take such great care of my momma. I could not ask for more. Truly.

- Wendy Bird via GOOGLE
My mother-in-law has been in this facility for five years. She is 96 and had her share of medical issues during this time. All of the staff has been so great to her and helped her with her daily needs! This has become her "new" home and her "new" family. I can only thank the good Lord that she has such great care. I would recommend bringing your loved one here!

- BT Sanders via GOOGLE
I wanted to say thank you for taking care of my grandfather. He lived at Savannah Grand for approximately 2 years before passing late last year. My grandfather was happy there and considered it his home. He had lots of friends and enjoyed being with people his own age. He had very few complaints, if any, about the staff, or the cleaning, or even the food, which is usually a big deal to him. I appreciate the way the caring staff was there for my family in the last few months of his life.

- Nathan McGraw via GOOGLE
The staff truly care for my grandmother. She likes to complain but the staff is always willing to "fix" everything. Their new kitchen staff is really good and they really are trying to make the people happy.

- Misty Stone via GOOGLE
Great Place for My Mom. Staff is very accommodating and place looks great

- Nancy Richards via FACEBOOK
The Cottage looks GREAT! Very exiting to have something that nice in our area.

- Hal Roberts Via GOOGLE