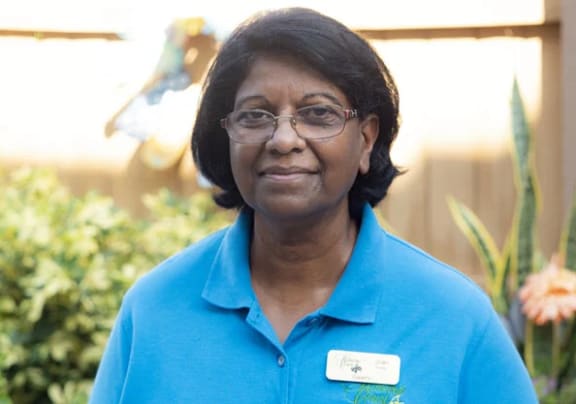 Spend your days making a positive impact in the lives of others at Savannah Grand of Bossier City. As a dedicated member of our senior care team, you can expect to enjoy personal fulfillment and endless opportunities to grow professionally, all while enjoying a diverse work atmosphere where respect and kindness come first.
If you're you ready to explore new opportunities in the dynamic and rewarding senior care field, explore our available positions today!
View Career Opportunities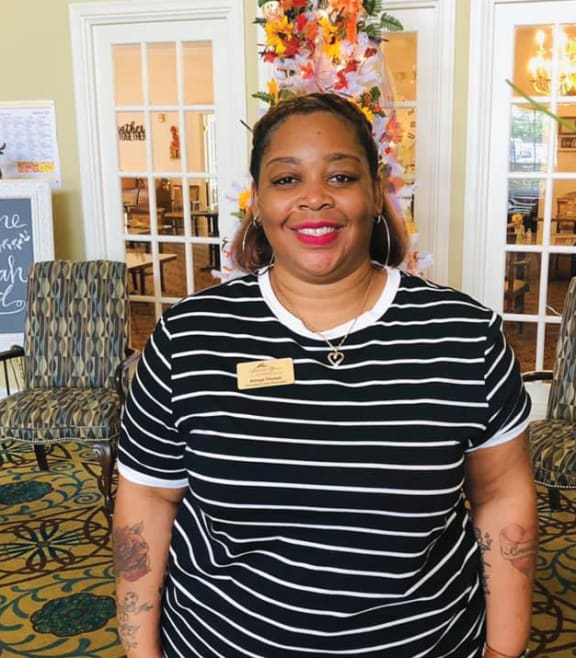 Find Purpose in Your Work
Whether your ideal career path involves working directly with residents on the day-to-day, or you're more interested in exploring the business side of things, you can trust that your contributions and efforts will always go toward making a positive difference in the lives of our residents. Your team and managers know how to encourage and support your professional aspirations in the senior care field. Explore different avenues of advancement and create a career path that works with your natural talents and skill sets. You can take advantage of on-the-job and in-service training opportunities to earn and maintain professional licenses in a variety of disciplines.
---
Our Benefits
Explore the robust benefits and employee perks that come with your exciting new career at Savannah Grand of Bossier City:
Paid Vacation, Sick Leave, and Bereavement Leave*
Holiday Pay
Medical, Dental, and Vision Plans*
Supplemental Life, Disability, and Cancer Coverage*
Tuition Reimbursement*
Commission and Bonus Programs
Employer-Matched 401(k)
Direct Deposit
An Equal Opportunity Employer (EOE) and Drug-Free Workplace (DFWP)
*Available only to full-time associates who work 30 hours/week.
Testimonials
Great resident interaction.

- Vickie Lucas
My mother has been a resident at Savannah for the last 5 years. She is 96 years old and she loves her "new" home away from home! The love and care that all the staff have given her during the last 5 years has been great! We, her family, are so grateful for the proactive care that the staff have given to all the residents during the COVID-19 pandemic. We will recommend this facility to anyone!

- David Sanders
My mother has been at Savannah for almost 5 years. We are very satisfied with the competent care that has been given to her. She is 96 years old and all of the staff treat her with kindness and are so gentle with her little fragile body! The residents and staff have become her second family! We would recommend this facility to anyone!

- David Sanders
June and her team are so loving and take such great care of my momma. I could not ask for more. Truly.

- Wendy Bird via GOOGLE
My mother-in-law has been in this facility for five years. She is 96 and had her share of medical issues during this time. All of the staff has been so great to her and helped her with her daily needs! This has become her "new" home and her "new" family. I can only thank the good Lord that she has such great care. I would recommend bringing your loved one here!

- BT Sanders via GOOGLE
I wanted to say thank you for taking care of my grandfather. He lived at Savannah Grand for approximately 2 years before passing late last year. My grandfather was happy there and considered it his home. He had lots of friends and enjoyed being with people his own age. He had very few complaints, if any, about the staff, or the cleaning, or even the food, which is usually a big deal to him. I appreciate the way the caring staff was there for my family in the last few months of his life.

- Nathan McGraw via GOOGLE
The staff truly care for my grandmother. She likes to complain but the staff is always willing to "fix" everything. Their new kitchen staff is really good and they really are trying to make the people happy.

- Misty Stone via GOOGLE
Great Place for My Mom. Staff is very accommodating and place looks great

- Nancy Richards via FACEBOOK
The Cottage looks GREAT! Very exiting to have something that nice in our area.

- Hal Roberts Via GOOGLE